In Germany beer is seen as part of the national identity. This is reflected in its widespread availability, everywhere from motorway stations to gyms. It's even legal to buy beer at 16 years of age.
Yet its role in German business culture is very different and stands in stark contrast to the UK. We recently discussed the diminishing role of alcohol in UK business networking, which is largely being attributed to the healthier lifestyle and behaviour trends of the millennial generation.
A more reserved approach (the usual standard in British culture) is already the norm when it comes to alcohol and networking in Europe's largest economy, however. I recently had a chat with Danny Stephens, Fourth Day's resident Berliner, in an attempt to understand how business-related drinking differs between our two nations.
It seems odd that you can buy a beer almost anywhere in Germany, but people wouldn't have a glass at an after-work networking event. Where are the boundaries drawn when it comes to alcohol?
The line between business and pleasure is easily identifiable in Germany. Getting tipsy early on in a networking event will give off the impression that you're an "unserious" person. In fact, drinking during networking events when business is being discussed is rare. Usually the frivolities only commence when the serious part is over. Saying that, there are some exceptions to this rule. Corporate events at sports matches, such as football, are still drink-sodden spectacles. Beer festivals including Oktoberfest, but also smaller-scale beer festivals, are seen as hubs for corporate schmoozing.
I'm not sure anyone in the UK would think twice about accepting a drink as soon as they stepped over the threshold of a UK business event – breakfasts maybe being the exception. What advice would you give to Brits doing business in Germany?
Given the omnipresence of alcohol, beer in particular, it may be tempting for someone from the UK to sink one or two looseners before delving into an evening of business chatter in Germany. But I would advise against it. There's a clear division between business and pleasure, which extends beyond networking events too. I've mentioned in a previous Fourth Day blog that you see this in social media networking as well. You'll commonly see German people use fake names on Facebook to protect that separation.
We'll often offer a glass or two to attendees at our events, as we want people to feel welcome and relaxed. What alternatives do you see people offering at networking events in Germany?
Well, I'm looking at the networking events in my diary for this month and two specify that they will be "over coffee", while another says it's based around ice cream. It might be difficult to see ice cream-networking appealing at this time of year but at least it's something different. And who doesn't like ice cream! If you're looking for other options to entice people along to an event I can think of worse ideas.
…
Fourth Day is hosting an Honest Talks networking event at the Club Workspace in Waterloo, London, on November 30. The subject of the discussion will be "Alcohol in modern working culture". Please come along and hear from our panel which includes:
Laura Willoughby, MBE is co-founder of Club Soda, the Mindful Drinking Movement
Zach Zigelbaum, director for international markets EMEA at Wiser Solutions
Nikki Scrivener, co-founder and director of Fourth Day PR
Rupert Cornford, former journalist and head of business relationships and communications at Carter Corson
Michael Cross, news editor of the Law Society Gazette
Jack Chamberlain, graduate recruit within the London market for commercial insurance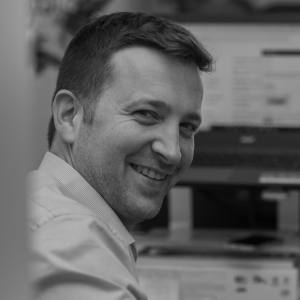 The author
Paul is Fourth Day's Head of Content , based in Manchester