We've moved!
Three years after launching our Manchester office, Fourth Day PR has just moved offices in order to continue expanding and growing the agency.
Our brand new office space is in the recently developed Stockport Innovation Centre, located on the third floor of the historic Broadstone Mill. It's a fantastic space that has maintained some of the original features belonging to the old mill while functioning perfectly as a modern office environment – we love it!
We'd like to thank the team here at the Innovation Centre who have been nothing but helpful and welcoming as we've settled in to our new home. It's also been great getting to know some of our new neighbours and we're looking forward to meeting the rest in the near future.
Although sad to be leaving The Studio on Moorside Road, we were delighted to find an office that is just down the road from our old home – so we're not too far from our previous office mates AHOY and our friends at the Four Heaton's Traders Association.
Fourth Day's expanded team includes Paul Maher, who is heading up our newly created content marketing division. Fourth Day now offers a full range of owned media creation such as content strategy, blog creation and blog post writing, white papers and case studies.
Our fabulous new space means we have room to continue growing the agency, which now stands at a headcount of 12, across our Manchester, London and Paris offices.
The new space will allow us to continue the upwards growth we're having in our existing PR services and will allow us to expand further as the new content marketing division takes off.
And, most importantly, after a full day of putting together new furniture, we now consider ourselves experts in this, as well as PR – so it's an exciting time for the Fourth North team all-round this week.
We look forward to visits from our lovely clients and colleagues very soon as we're always up for a brew.
Feel free to pop in! Our new address is:
Fourth Day
338 Stockport Innovation Centre
Broadstone Mill
Stockport
SK5 7DL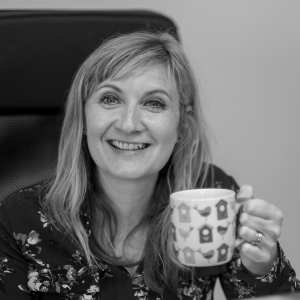 The author
Nikki is a director and co-founder of Fourth Day