4 things to think about before launching an international PR campaign
By Lizzie Wood
O ne of the biggest challenges for organisations launching in a new territory is having a clear proposition that will speak to each region.
A PR agency can be invaluable in delivering a communications plan that ensures your business translates. But how do you find the right fit for you?
What do you want PR to achieve?
Before engaging with an agency, it's important to be clear about what it is you want to get out of any relationship and to outline how PR will contribute to the bigger business objective. This can differ in each territory – educating the market might be the number one priority in one region, whereas attracting new recruits is more pressing somewhere else.
Ensure your business translates
Before communicating that you've launched somewhere new, it's important to get your messaging straight. A good agency can help you to develop your proposition – as well as providing guidance on what the media in that region want to hear about, what type of content different outlets will take and how they want to be approached.
Can you commit to making it work?
A proactive agency can generate ideas, produce content, get the meetings and effectively carry out the majority of the campaign – but it would be disingenuous to say they won't need some time from you in return. Even if it's just for sign-off, finding the right spokesperson for each territory or making sure everyone's on track with hitting targets.
A centralised approach  
If you're launching in multiple countries, keeping your communications plan coherent can be a logistical nightmare. It's important to find someone who can manage that process. Whether it's someone in-house or a 'lead' agency, this right team can help to coordinate all that local knowledge, as well as seeing where there are opportunities to translate and adapt content to local markets.
This article was originally published on the website for the German-British Chamber of Industry and Commerce, of which Fourth Day is a member.
To discuss your own international PR agency needs, contact info@fourthday.co.uk or call (+44) 207 403 4411.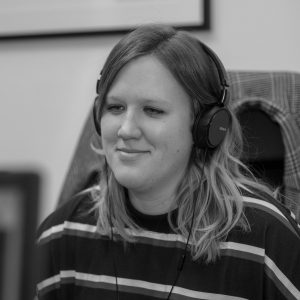 The author
Lizzie is an Associate Director in the Manchester team