By Hollie Huggins.
Finding work experience as a student is hard enough, but finding experience in your desired career is even harder. Fortunately for me, I approached London pr agency Fourth Day.
Prior to starting at Fourth Day I completed what seemed like a never ending plethora of essays, lectures, exams and presentations at university – all to prepare me for my chosen career. I was swamped with information surrounding PR and spent weeks digesting every page of text book after text book, all to get the grades. Thankfully my hard work paid off, but then I was left with an even bigger challenge, getting the work experience. I quickly discovered that in a world where an increasing number of people are graduating with a degree, competition is fierce and employers are expecting to see more than just a good grade, they want real life experience.
With that in mind, I decided to spend my summer before the dreaded final year gaining first-hand experience of the PR world at Fourth Day.  I'm only two weeks into my internship and already I have a clearer picture of what PR is than ever before. Being able to work with clients, contact journalists and research opportunities has broadened my knowledge and given me a good taste of my future career. The responsibility I have been given has made me feel like a valued and trusted member of the team and it's a great feeling to know that my work will make a difference.
I have been given the opportunity to write press releases and make contact with journalists regarding features, although nerve wracking it is certainly exciting and keeps me on my toes. These are all things that I will be expected to do every day when working in PR, but you never get to experience this in a University setting which is why gaining the work experience is essential to understanding and developing further in your desired industry. What is more, this valuable experience has already given me the confidence for my final year at University, as I am able to apply the knowledge from my degree to real life examples.
It is clear for me to see that University is a great stepping stone for the future- without my degree I wouldn't have been able to apply for an intern role – but gaining as much work experience as possible is essential in helping to develop the skills and make you stand out from the hundreds of applicants you're sometimes against! To anyone studying at University, I cannot recommend work experience enough. Whether it's a few days a week while you're still studying, or taking time outside of the University year to gain experience, it's a great way to give you a taste of any industry.
So, two weeks down, four to go and I can't wait to see what else Fourth Day has to offer.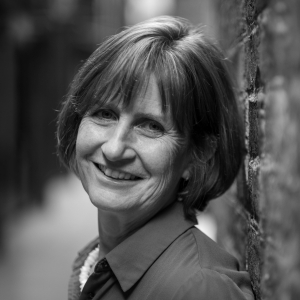 The author
Xanthe is a co-founder and director of Fourth Day PR