The Best Pre-Work Breakfast Cafes in Manchester
By Danny Ward
They say that breakfast is the most important meal of the day – who are we to argue!
It's safe to say that we're spoilt for choice here in Manchester when it comes to grabbing a bite to eat in the mornings – whether you're after a quick pastry and coffee to go, or you're squeezing in a sit-down with a friend before work, there's sure to be a café for you.
After collecting thoughts from the Fourth Day team, we've put together six of the best breakfast spots in Manchester:
Trove is renowned for its seasonal brunch menus, but its coffee, breads, and pastries are equally outstanding. The Ancoats branch has a chilled, stripped-back feel, making it a great option for a well-deserved pre-work treat.
You can't go wrong with anything off the menu here, but our recommendation is the bacon sandwich. An honourable mention goes to the vegetarian breakfast too!
Ezra & Gil sits just around the corner from our Manchester office, making it a firm favourite for a morning meeting. Its tried and true menu serves up everything from traditional classics to freshly baked pastries.
For us, the full English breakfasts – which include vegetarian and vegan options – stand out.
Fig + Sparrow is a staple spot in the Northern Quarter. This café boasts a cosy interior, and serves delicious coffee, cakes, and brunch – all made using high-quality, locally sourced ingredients. There's often a queue out the door at lunchtime but getting here before work means that you can beat the crowds.
We'd strongly recommend the vegan breakfast.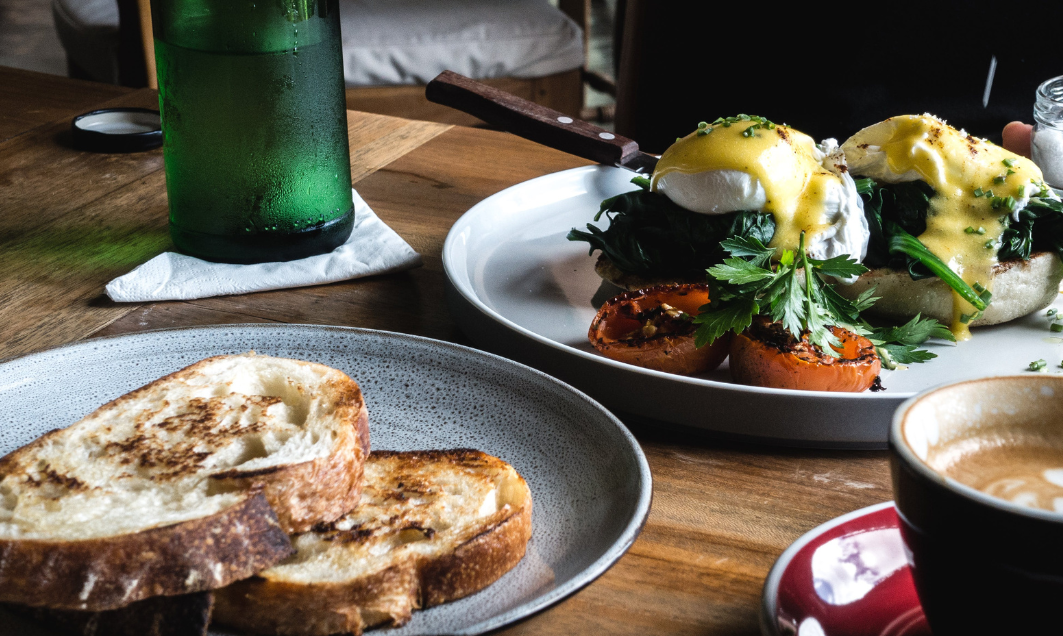 It's safe to say that we're spoilt for choice here in Manchester when it comes to grabbing a bite to eat in the mornings
Pollen is a local bakery specialising in viennoiseries and sourdough, but its breakfast options are worth shouting about. With relaxed atmospheres and light-filled interiors, both the city centre and Ancoats branches are well worth a visit.
Pollen is best known for its pastries, so it's only right that you grab one on your first visit – you really can't go wrong with any of them!
If you've been to the Manchester Art Gallery, then there's a good chance that you've stumbled across this hidden gem, The Gallery Café. The café has a seasonal menu which celebrates British classics, not to mention some pretty great coffee!  There's also the added bonus of some of the UK's most acclaimed artworks and exhibitions being under the same roof – should you have time to take a look at them.
We love the breakfast muffin from here.
Situated at the end of Dale Street, close to Piccadilly Station, the DSW is an excellent spot for an early morning meet up. This spacious venue has a cool hotel lobby vibe. With great coffee, food and service, it's a sweet space to spend time with friends or colleagues. It's equally just as good a place to pull out your laptop and crack on with some work, while scoffing down some of their delicious pancakes. DSW is a firm favourite with Fourth Day.
Looking for more Manchester recommendations? Check out our list of the best coffee shops.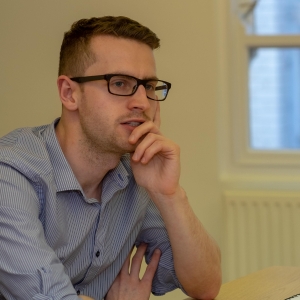 The author
Danny is an Account Manager in the Manchester office