The Retail Business Technology Expo (RBTE) was the first trade show I ever visited as a fresh-faced PR, so it holds a special retail-technology-shaped space in my heart. While tech and innovation has always been a consistent topic of discussion at the show, it's funny to think back to 2013 when all the talk was about how multichannel was set to shake up retail!
Four years on and the show is bigger and better, with over 100 speakers across the two days.
Although multichannel still features strongly, the conversation has certainly matured and new ideas have been thrown into the mix. Here's a summary of my three favourite talks at the event:
1) No-one wants to be Blockbuster
Is it possible to go along to a trade event without Uber and Airbnb being mentioned? True to form, they were on slide 3 of the first keynote talk from Mark Dermody at Costa Coffee. Discussing digital transformation, Mark pointed out how failure to anticipate and react had killed some of our favourite brands. Clinton Cards lost out to Moonpig, BHS failed to adopt a strategy that talked to all its channels, while Blockbuster failed to see the demand for streaming. Brands like Uber and Facebook have manged to survive because of their focus on the experience, rather than any physical assets, (consider that Uber doesn't own any taxis, Facebook doesn't own any content…)
While we all know firms need to 'adapt or die,' I did pause to wonder when retailers should push the button on embracing new business models. Do you always have to be one step ahead or is it better to be confident that it'll work? Is there ever an advantage to sitting back and waiting to see what happens? As the Wild West analogy asks, is it better to be a pioneer or a settler?
2) Data – creepy or cool?
RBTE newbies may have found themselves craning for a view at some of the talks but if you're a veteran you know to head along at least 15 minutes before each panel if you want to be in with a chance of a seat. Which is what I did for Retail Design Expo's panel on shopper marketing.
One of the key themes was around personalisation and how we can mine data to understand how and when shoppers are buying. What was really interesting about this was re-evaluating what we consider as 'data.'
As James Llewellyn, UK head of shopper at Gfk, pointed out – the fact that a company like Hotel Chocolat has a pop-up at his local station on Friday evenings shows that they know there will be high volumes of people, lots of who are looking for a quick gift for their significant other. It's not particularly sophisticated data, but it is data.
Of course, when the topic of data comes up, it forces the question of creepy versus cool. How can retailers find the sweet spot? Personally, I think it still comes down to using data in a way that joins the dots and answers preliminary questions about the customer's motivations. Retailers can then take this data and respond in a much more human way that goes beyond a simple push notification.
3) Innovation doesn't have to mean technology
I always thought 'concept' stores sounded a bit naff because the term seems to suggest it could encompass anything, but was happily proved otherwise when I listened in to one of the closing talks. Costa Coffee were chatting about their success launching a concept store in Wandsworth.
This wasn't purely a refurb, as head of innovation Deb Caldow pointed out, but an opportunity to 'review its product offer and customer service'. It allowed them to test the introduction of sharing plates, avocado on toast and various trials, including serving alcohol in the evening.
People love the idea of 'hidden gems' but often consider these to be local independents, not in the form of a high-street chain. You get a nice feeling when you visit an independent. The produce is often locally sourced, they may be flexible on the menu, the décor might feature a local artist, they let you bring your dog in, and so on. It is, in general, a more relaxed environment.
This comes back to the 'adapt or die' point. High-street chains recognise that people want a certain sort of atmosphere and it might be that, being able to bring your dog in or serving avocado on toast, contributes to that feeling and that environment. It's not just about big technology projects and adding new bells and whistles – but also, re-thinking your mindset to give the customer what they want.
Another great year at RBTE! I'd love to hear about any sessions that I may have missed or key take-aways. Drop me a line at lizzie@fourthday.co.uk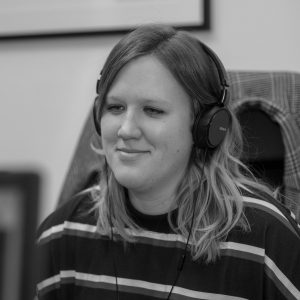 The author
Lizzie is an Associate Director in the Manchester team