We're almost a year on since Britain voted to leave the EU but, rather than signalling a retreat from global trade, London's place in the international technology scene is flourishing. Sometimes referred to as the world's capital city, London remains an international business centre and a fantastic place to build global links. It's also known as a city that is great for nurturing creative ideas, and has a strong reputation for launching innovative start-ups, including Funding Circle, Monzo and Transferwise.
These are just some of the reasons why it has been chosen to host numerous international technology conferences this summer. As Fourth Day is an international PR agency that specialises in technology, the London team will certainly be heading along to several of these events. Here are a few that might pique your interest.
UK-Israel technology event – May 18
Given that Israel is a relatively small country, it has the notable distinction of having more tech start-ups than any other country, exception for the US. Among the 4,000 or so start-ups within the country, a few have already managed to gain prominence on the international stage. These include Ride On, a company that is combining augmented reality (AR) with wearable technology to enhance outdoor activities. Another exciting newcomer catching people's eye is StoreDot FlashBattery, which fully charges a phone in 30 seconds. The country is evidently a hotbed for tech innovation, so the UK-Israel technology event will be a great opportunity to hear from delegates about the country's latest developments.
Infosecurity Europe Special Forum – June 7
Europe's information security experts will also be descending on the capital in June as Infosecurity Europe 2017 comes to town. An extensive list of exhibitors and speakers will be in London to discuss the latest threats and defences against cyber criminality and espionage. The event we have our eye on is a special RANT forum, which promises to deliver an opportunity for cyber security professionals to hold a frank discussion on many of the issues facing the industry.
Africa Technology Business Forum – June 21
Last, but certainly not least, is the Africa Technology Forum. Given our work with African tech sector, which we support via our office in Casablanca, this event is of particular interest to us at Fourth Day.
The continent's tech sector is truly on the up and, now in its second year, this event is looking to build on 2016's success – when more than 150 delegates from 11 countries attended. We're expecting to see even more business leaders, tech innovators and investors this year, so it's an unmissable event for those looking to forge links with the best of Africa's tech sector.
These are just a few of the international tech events taking place across the capital this summer. Do you have one in your diary which we've not mentioned here? We'd love to hear from you.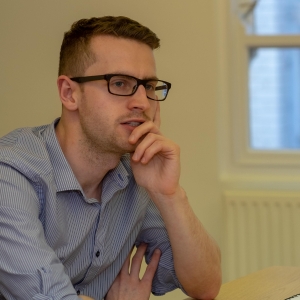 The author
Danny is an Account Manager in the Manchester office