In honour of National Storytelling Week, we've republished our World Book Day blog from last year. We had great fun putting this one together!
This got the Fourth Day team thinking about what we were reading two decades ago.
With a wide variety of ages and reading tastes in our offices, 1997 saw us curling up with a huge range of books – from Goosebumps and The Jolly Postman to Bridget Jones' Diary and Trainspotting. But despite our literary differences, one name which kept on cropping up as a favourite author was Roald Dahl.
And given that our minds never stray too far from work, we started thinking that surely some of his most loved characters could benefit from a bit of well thought-out PR? Here's how we think Fourth Day could help out in some of the author's best known stories.
The Witches
Generations of readers have been left scarred by the image of Roald Dahl's witches, with their frightening looks and penchant for transforming England's children into mice. Luckily for the story's children, the eponymous witches are all turned into mice themselves when the ingenious main character, Bruno, laces their pea soup with their own wicked potion.
But from the viewpoint of Hotel Magnificent, which is the site of the mass mouse-ing, the story doesn't end quite so happily. Who'd want to stay somewhere with a rodent infestation, or one popular with witches for that matter? The establishment's scary secret may not stay that way forever.
First things first, we'd prepare a water-tight statement for the hotel in case they had any media enquiries about the incident. They'd need to keep it brief and clear, acknowledging the facts of the situation, apologising to anyone affected by the mice/witches and outlining what steps they're taking to avoid a repeat occurrence.
Once the infestation has been cleared, a targeted media relations campaign could help to rebuild their reputation. Getting journalists down to the newly mouse-free Hotel Magnificent for example, could really encourage them to write glowing reviews.
George's Marvellous Medicine
When George manages to whip up a concoction that makes his Grandma grow to the size of a house, his father thinks he's on to a winner. They can sell the medicine to farmers who can feed it to their animals and end world hunger by producing huge amounts of food, he reckons.
Although George is sadly never actually able to make a second batch of his marvellous medicine, had he been successful in scaling up, PR support during the launch period of the product might have helped him create a buzz around the potion.
In the run up to the launch, getting George's name out there as an expert in the marvellous medicine industry would ensure that by the time the product dropped, George's potential customers already have a relationship with the brand.
On launch day, social media would be a great tool for getting conversations going about the medicine. The hashtag #MyMarvellousMedicine would encourage buyers to share their personal experiences of the product as they discover it. Mixed in with exciting images and video content from George himself, the internet would be alight with talk of the hottest potion on the market. We would, of course, make sure that the medicine had been thoroughly tested and adhered to all quality standards.
Matilda
We all like a bit of chocolate cake but Crunchem Hall headmistress, Miss Trunchbull's use of the treat to punish Bruce Bogtrotter definitely takes the biscuit. Worse still, her glass and nail filled cupboard, the Chokey, would definitely not sit well with Ofsted.
It's fair to say that when Miss Honey replaces Miss Truchbull as headmistress of Crunchem Hall, the school changes pretty drastically. A messaging workshop with Fourth Day could really help Miss Honey to refine the Crunchem Hall brand moving forward, and giving her media training would ensure that she'd be in a great position to talk about the abolition of The Chokey as well as the move away from enforced cake eating.
Further down the line, it would be great to put together case studies which show how beneficial the new, kinder style of teaching has been for pupils. After all – parents care a great deal about their little miracles' education. Highlighting the positive impact the new Crunchem Hall has on its students would be a great way to reach prospective pupils and their parents.
If you can think of any other literary characters who might need some PR support, tweet us @FourthDayPR – and do let us know what you'll be reading this week!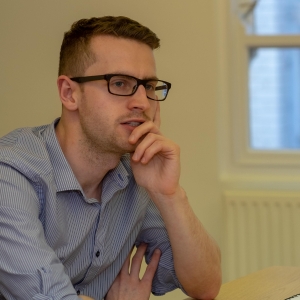 The author
Danny is an Account Manager in the Manchester office