George Osborne's decision to become editor of the London's Evening Standard in March, and subsequently leave his parliamentary position, intrigued many at the time.
So, what does the former Chancellor make of his new role? Well, he recently shared his thoughts during an event hosted by the London Press Club.
He described what he's found to be some of the trickiest aspects of running a print and online newspaper on a daily basis. He also shared some insights on the challenges facing journalists and the Standard in particular.
The challenges facing journalists
1) Time pressures
Osborne explained that when a newspaper has to be ready to go to print at 11 am, there is the inevitable pressure to be on top of things that morning when pulling stories together, "especially in the final 45 minutes before the deadline". His morning is spent with journalists finalising stories and editors coming up with punchy headlines – Osborne talked about the advantage the Standard has in this regard as they can see what headlines other newspapers carried on the day and work off this knowledge.
2) Entertaining
Osborne also repeatedly emphasised the need to catch the eye of the prospective reader; the front page is the "shop window" into the newspaper. He pointed out that many people will be aware of the day's news from the internet, so the paper will have to offer something extra to make people pick up a copy.
Far from standard
Osborne admitted that some characteristics specific to the Standard can make his editing role different from other newspapers.
1) An increasing circulation
The bold move to make the Standard a free paper in 2009 seems to have paid off; circulation currently stands at just under 900,000; up from 600,000 in 2009.  Osborne proclaimed confidence in the Standard's print viability for the foreseeable future, and it's hard to disagree after seeing how successful the past ten years have been for the paper. Last year the paper reported a profit of £3.4 million: a significant improvement on previous years.
2) A split readership
Usually, a newspaper editor will be preaching to the choir when it comes to political views. This is not the case for the Standard as the readership is divided evenly between Labour and Conservative voters. It makes for a challenge when it comes to taking an editorial line and trying to appeal to your audience. Osborne seemed to relish this though, by declaring "without fear or favour, we'll stick it to everyone." I suspect both major parties would agree the paper has been successful in that endeavour.
The decision to make the Evening Standard free was evidently a good one and, with an influential editor at the helm, its trajectory is promising. It looks as though the newspaper will remain an A-list media target for PRs in London for years to come.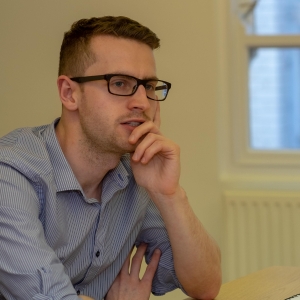 The author
Danny is an Account Manager in the Manchester office