Recent news that Sadiq Khan has pledged £9 million to make London a 'greener' place comes as welcome news for Londoners. As the city battles worrying air quality and ongoing pollution, the funds will be directed towards planting trees and preserving green spaces. While this injection of public cash is sorely-needed, it's the private sector investment in clean technology that is really set to bring significant innovations. As avid technology buffs, here at Fourth Day we keep a sharp eye on the up-and-coming solutions that are tackling the challenge of reducing society's carbon footprint.
The perseverance of clean tech  
The clean technology sector has much room to grow as renewable energy and alternative solutions increase in popularity.
Here a just a few recent clean tech inventions that caught my eye, which are shaking up how we conserve energy and interact with our environment:
Solar power is on the increase in the UK despite the roll-back of government subsidies. But, with the industry there are technical challenges that demand innovative solutions and these are coming from all over the world. The Swedish company, Ripasso Energy, has designed a solar dish that can utilise 34% of the sun's energy; a significant improvement from the average of around 23% for most solar panels. Solutions such as Ripasso's will continue to improve the attractiveness of solar energy, which has often faced difficulties when it comes to capturing and storing energy.
2) Q-bot
Installing insulation is a long and tricky task; particularly as has to be applied in the parts of a building that are the least accessible. The Q-bot is the solution. It resembles a remote-controlled car, but it is advanced enough that it can apply insulation with ease in areas that humans would have trouble. The Q-bot takes about a day to do a house. This is a major improvement from a person doing the same thing, which would take a week.
3) Seabin
One of the most difficult forms of pollution to prevent is that of our seas. Once rubbish ends up in the water, it is a time-consuming task to fish it out. The Seabin is a device that sits in harbours or other enclosed spaces of water and it intercepts the rubbish. One of these devices will be catch an estimated half-tonne of rubbish per year. Not a bad investment.
At Fourth Day we are always interested in exciting technologies that take on the most formidable challenges. If you know of any tech solutions that are making waves in the clean energy sector, I'd love to hear from you – danny.ward@fourthday.co.uk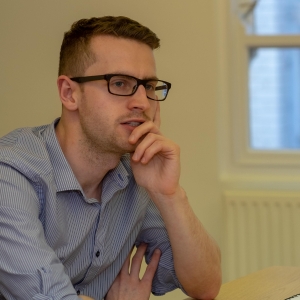 The author
Danny is an Account Manager in the Manchester office