(Image courtesy of www.tecmark.co.uk via Creative Commons)
You might have heard that it's Volunteers' Week from 1st – 7th June; a fantastic opportunity to celebrate the people who volunteer with charities and social enterprises across the UK. In light of these celebrations, we've put together a list of some organisations we work with at Fourth Day which benefit from the work of volunteers. If Volunteers' Week has inspired you to give back, why not take a look at one of these!
MHA
MHA is a nationwide charity which provides accommodation and support for older people. The support of their volunteers across the organisation helps them to improve quality of life for the people they work with, whether that's in care homes, retirement living developments or in their live-at-home schemes.
You can hear Keith Albans, MHA's director of chaplaincy and spirituality, talking about the importance of volunteers to the organisation here.
An Easter party at an MHA care home.
Manifest Arts Festival
This year we've started working with Manifest Arts Festival – a visual arts festival which will see artists open up their studios in locations across Manchester, Salford and Bolton. Following 2015's pilot, Manifest will return this year, featuring more than 250 artists across over 30 events.
Volunteers help the festival with social media and other specialist areas – together with the festival organisers they're working to ensure that this year will be a must-attend event of the summer.
Manifest 2015.
Girls Out Loud
Social enterprise Girls Out Loud relies on its network of 'Big Sisters' to keep its flagship initiative going. The Big Sister programme pairs teenage girls with female role models in their local area for one-to-one mentoring sessions in school.
The mentors, or 'Big Sisters', give up their time to help raise the aspirations and improve the confidence of the schoolgirls they work with. You can watch a Big Sister and her mentee talk about their journey together here.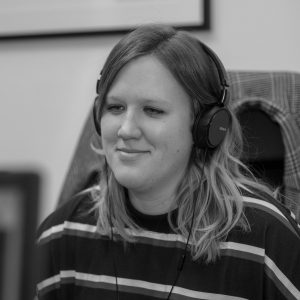 The author
Lizzie is an Associate Director in the Manchester team