In the UK, Small Business Saturday takes place on December 7 – no co-incidence that it's near Christmas, of course.
The website has a downloadable pack, which includes shop window posters, website banners and some social media content ideas.
As Fourth Day PR is a small business itself, we will be supporting our fellow independent traders around us.
Although I use Amazon quite a lot (it's just too easy), when it comes to Christmas I try to buy from local independent retailers as much as I can. Obviously, if we didn't support our local traders then they wouldn't be there in the first place.
Here's my top five local and independent places to shop around the Fourth North office that I will be supporting this Christmas.
 1.    Bud Garden Centre, Omer Drive, Burnage
One of my favourite places to shop locally is Bud – a tiny slice of paradise in Burnage. Brenda and Severine, who run Bud Garden Centre, are massively useful, especially to amateurs like me. As well as Christmas trees, they have a beautiful range of winter plants, garden gifts and winter hanging basket plants.
 2.    Moor Top Christmas Fair
As our Fourth North office is in Heaton Moor, we support all of our local shops, especially the ones which sell us lunch. However, this year's Christmas festival takes place in four locations in the Heatons. On Saturday, December 7 there is a Christmas market at Moor Top in the Co-op car park. The market will packed full with independent gift and craft stalls. Perfect for some festive shopping.
3. Busy Bee Toy shop, 517 Wilbraham Road, Chorlton
There are some amazing independent toy shops in Chorlton and Didsbury, as well as one in Burnage, but this is the one I visit the most. There's a lovely selection of classic toys such as Lego and PlayMobil as well as wooden toys. I will be making a stop-off there very soon.
 4.    Bellybutton Designs, Heaton Moor Road
This gift shop on Heaton Moor Road has some gorgeous gifts and a vast range of greetings cards. I covet the Orla Kiely range of kitchenware as well as the pear magnetic board by Susan Bradley. I've already bought quite a few Christmas gifts in there which have been delivered to my family up North.
 5.    Trove, 1032 Stockport Road, Levenshulme
Trove is one of the not-so-hidden gems in Levenshulme and sits right opposite the Antiques Centre. As well as running a café, husband-and-wife team Marcus and Katy also produce jams, pickles and preserves.
Food is always high on my list of Christmas gifts so I will be paying Trove a visit, as well as the stall at Levenshulme Market to stock up on tasty Christmas gifts.
www.smallbusinesssaturdayuk.com
#smallbizsatuk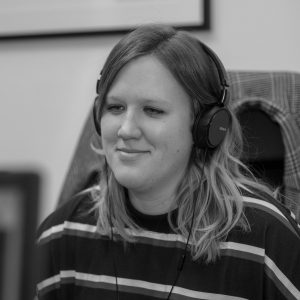 The author
Lizzie is an Associate Director in the Manchester team