W ith lives and the national economy under threat, many companies are going out of their way to contribute to the UK's struggle against the virus.
MHA
MHA is a national charity, with care homes, retirement villages and live-at-home support schemes across the country. The video below, made by the staff in MHA's Montpellier Manor, shares messages from residents to their loved ones and shows how much singing, dancing and happiness continues in spite of physical isolation from visitors.
Autocab
Technology firm Autocab has thrown itself into campaigning in recent weeks, with a positive response to the decline in taxi bookings: the company has been lobbying supermarkets to use taxi drivers for home grocery deliveries. As CEO Safa Alkateb says, "We are all in this together and there are taxi drivers all over the UK ready to help."
Autocab has also pledged £500,000 to support the taxi industry during this period. The hundreds of taxi operators that the company works with can apply for this relief fund if they've been negatively impacted by the coronavirus crisis.
Carrington Textiles
Carrington Textiles is manufacturing fabric for a new snood to protect against the coronavirus. The Lancashire-based company, which specialises in workwear fabrics, has teamed up with a biotech firm to develop a snood containing a 'germ trap' to help prevent and protect against the airborne virus.
For more stories about companies doing good things in bad times, visit our Twitter page.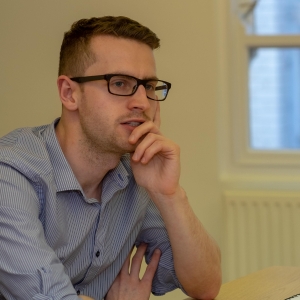 The author
Danny is an Account Manager in the Manchester office