F ounded in the 19th century, Carrington Textiles is proud of its heritage – it was part of the historic Lancashire textile industry that once produced a third of the world's cotton fabrics. However, the company recognised that it needed to update its brand image and bring it into the 21st century.
Having spent tens of millions of pounds upgrading its production facilities and investing in R&D – in order to meet increased global demand for high-quality protective workwear, Carrington's product range had expanded to include numerous innovative materials. The company had grown to become one the largest workwear fabric producers in Europe, with international sales reaching more than 80 countries. Its customers include some of the largest employers in the world, such as McDonalds, UPS and Coca Cola – and its fabrics have even been worn on the International Space Station.
Yet, despite the change in the company profile, Carrington was still being viewed as a volume seller of simple cotton fabrics – with many major industry buyers not aware of the pioneering steps Carrington had taken as a business.
To shift brand perception, Fourth Day was asked to launch a European campaign that would change the way people viewed the brand to ensure Carrington was seen as a leading innovator in the workwear market.
The campaign
Our campaign emphasised how Carrington was investing in R&D and new technologies to:
Improve worker wellbeing
Create a more sustainable fabric industry
To push these messages out, we generated a stream of coverage across industry and national media titles – in the UK, Germany and France – that consistently reinforced these points.
We also built ties with key industry publications, associations and awards organisers, so Carrington would always be front of mind when industry matters were discussed, and when innovation was being recognised.
Finally, we coordinated strategic campaigns, which included both media relations and advertising, that would coincide with the major industry conferences. These high-profile events offered Carrington a vital opportunity to meet face-to-face with buyers. As such, the campaigns were designed to stimulate and steer conversations in the right direction.
"Whereas previously we may have been seen as a follower, we now have a reputation as the industry leader. We have buyers asking what innovations we've got in the pipeline - and, when you've got customers coming to you, half the battle is won! This hasn't happened by accident."
Jonathan McKendry
Sales and Marketing Manager, Carrington
The Results
At a glance:
Media Coverage

245 pieces of coverage in key publications

Industry recognition

Several award wins

Lead generation

Numerous sales conversations started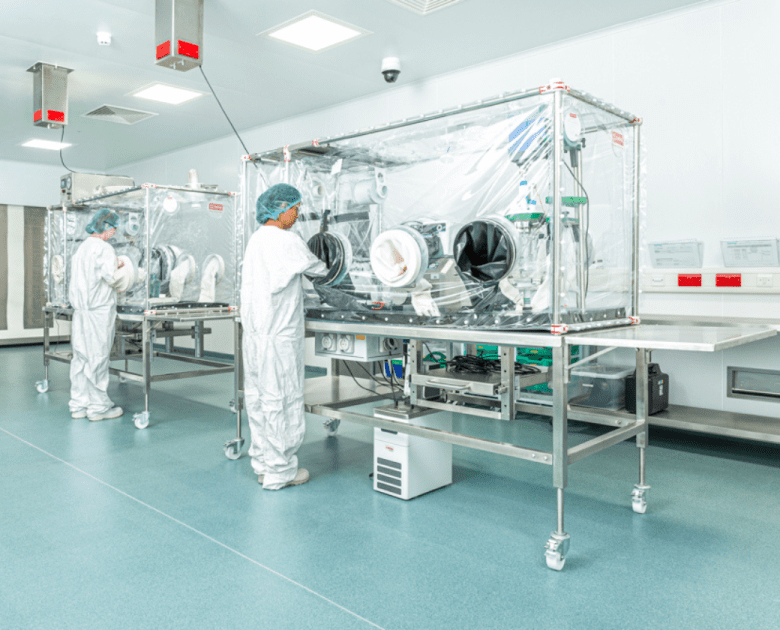 Establishing Envair Technology as a thought leader in the pharmaceutical industry