When digital solutions are so often presented as marketing's latest silver bullet, it can be easy for businesses to forget how valuable traditional PR can be.
This was driven home to me recently while attending, of all places, the Digital Marketing Show in London. You may think this would be the last place you would hear people advocating traditional marketing methods, but you'd be wrong.
Numerous presenters evangelised about the impact of great content and PR, especially when it came to search engine optimisation (SEO). As someone who has worked both as a journalist and in communications, the value of content and PR is clear to me. What was surprising was that it was digital marketers saying this.
What was even more surprising was how strongly some speakers were advocating 'traditional PR'. Not digital PR tactics designed to generate strong back links, but good old fashioned brand awareness.
Evidence of direct results
One business owner, Lloyd Amsdon of pre-owned jewellery company Watchfinder, claimed that from the evidence he had seen, he was convinced that having his brand's name repeatedly mentioned near key product names, in articles on authoritative websites, his website was getting a major rankings boost on Google. He and his co-founders have built a company from nothing to £60m turnover in a relatively short space of time, and based on his presentation it would be hard to dispute his findings.
He displayed some impressive hockey stick graphs which demonstrated how getting his technical elements and content sorted on the Watchfinder website had taken them so far but PR had proved the real star.
As much as I'd like it be true that a brand citation near a product name does provide a direct SEO benefit – and there is a lot of speculation that Google does want to rank brand mentions as 'implied links' – there are other reasons why Watchfinder has enjoyed stunning SEO results as a result of traditional PR.

1. A launch pad
First of all, we shouldn't skirt around or diminish the value of getting the technical aspects and the content on a website in great shape. Watchfinder said they got the technical elements sorted and developed some great content first. This provided a solid platform, a launch pad if you will, which has allowed their PR efforts to receive maximum SEO benefits. It would be a negligent to ignore these crucial elements and just focus on the PR alone. Watchfinder enjoyed optimum success because they laid the foundations.
2. Research
It is more than likely that Google will notice if search engines users repeatedly end up on a particular site after entering a certain key phrase – even when that journey is indirect.
This is relevant when someone researches on Google using a term such as 'pre-owned Rolex'. If they click on an article mentioning Watchfinder and this then drives a searcher to their website, Google will notice that behaviour. In the SEO world that journey information is sometimes referred to as clickstream data.
When Google's mission is to provide searchers with the best possible results, it makes sense that it would look to reduce the steps in this journey and boost Watchfinder's ranking in regards to this search term.
3. Brand recognition
Brand awareness has become a massive issue online. If you look at the retail market, for example, consumers are not just looking for the cheapest price – most retailers will match the lowest price regardless. What's important now is whether the buyer knows and trusts the retailers. After all, customers want reassurance that they will actually receive their items, they will be in good condition and they will be delivered quickly with a good returns policy in place. Faith in a brand is often born out of familiarity.
This is where traditional PR will boosts brand recognition and makes a big difference on search results pages as people are more inclined to click the link for a company they know – regardless of whether it appears at number one or number eight on Google. If more people begin clicking on links that rank eight in the rankings, Google will spot this behaviour and boost that links ranking in future results.
4. Sharing content
When people know and trust a brand it will also greatly improve the potential for people to share content. That might be on social media, on their website or on a blog in the form of a link. This is doesn't just generate traffic to the company site, but will also provide a diverse range of natural links which will greatly enhance the authority of the content being linked to. This natural link growth has to be the ultimate goal of any SEO strategy. By boosting the reputation of a brand through traditional PR, we are encouraging this behaviour as people will value that content all the more.
Conclusion
Google has adjusted its algorithm several times in recent years to prevent unscrupulous SEO professionals from 'gaming' the system. The latest major update, RankBrain, has also introduced a self-learning element to help improve what we see on search results pages. What's clear is, with Google's algorithm continuing to evolve, achieving SEO success in the future will require increased emphasis on traditional marketing tactics.
Traditional PR has never stopped being a vital marketing strategy. It has always been a primary tactic used when companies were looking to generate awareness within new markets or prepare the ground for sales. It can turn an also-ran into the leading player in their field.
What has happened is that Google's search engine results are beginning to more closely represent what is happening in the real world. As a consequence, greater brand recognition, credibility and trust, all key results of traditional PR, are resulting in higher rankings on Google. Traditional PR may not provide direct SEO value but it is clearly making a big difference and the impact is only likely to get stronger.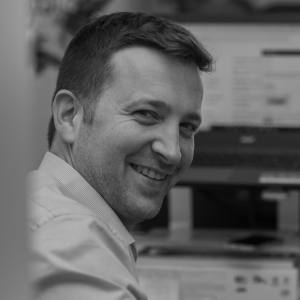 The author
Paul is Fourth Day's Head of Content , based in Manchester