Announcements by Verizon, BuzzFeed and Vice that all three have cut their workforce have drawn some bleak conclusions. The Guardian, for example, described these job losses as 'the beginning of a new publishing depression' – representing a global undercutting of the digital media industry, and a dwindling landscape of news outlets.
The layoff of staff at these three digital outlets is worrying news, but we should suspend any gloomy prognoses on the industry as a whole – these fluctuations simply encompass a dynamic truth that has always existed: the media landscape is constantly changing.
In the late 90s, the migration of media from print to online was interpreted by many as an existential threat to the printed media and, while some have hit difficulties, the industry has adapted and the printed form continues to survive. Advances in digital technology have changed the way we consume media, but publications reinvent themselves and new sources of news are formed.
In 2016, The Independent's print edition ceased circulation, concentrating its efforts purely online. Immediately following the shake-up, readership numbers surged by 46%, demonstrating how drastic changes of strategy that embrace the dynamism of digital media can produce beneficial results. For The Independent, this shift helped it attract new audiences and interest.
In the age of print, this kind of migration across publications wasn't common. But when it comes to digital, these shifts are happening frequently. With boundless news and information accessible 24/7, readers will move quickly across a plethora of platforms. And it is this fluidity of digital media and its consumers that is constantly altering the landscape.
Speed of change
Nowhere is the speed of change in the digital landscape more evident than in the shifting demographics using social media platforms. A friend of mine who regularly works in schools recently told me how her 15-year-old students recoiled and laughed at the fact she has a Facebook account. She's 25.
Less than a decade ago, Facebook was the prominent platform for teens; today, those same teens only seem to hold onto their profiles for sentimental reasons, while Gen Z-ers appear to be moving away from Facebook altogether. By startling contrast, Facebook figures are booming in the older demographics. According to a recent US study, 65% of 50-64 year-olds have a Facebook account. And in the 65+ bracket, social media use is up by 25% since 2011, with 41% of these users on Facebook alone.
Facebook began as a means of connecting students on college campuses, yet in 2018, 68% of American adults cited Facebook as a platform from which they source news. Mark Zuckerberg never intended to create a platform where 50-somethings could stay abreast of current affairs, but that is where the changing world of digital media has taken him.
Future news consumption
There are certainly some immediate concerns to be addressed when it comes to digital media. The so-called Facebook-Google duopoly needs to do more to ease the concerns of outlets struggling for advertising revenue. With the continuous shape-shifting of digital media, however, it's impossible to predict what the digital landscape will look like in ten – or even five – years from now.
In contrast to the age of print, barriers to entry are lower in digital with new platforms and content formats opening up new ways of producing news all the time. It may be that within the next decade news is packaged in a different form, but the likelihood is that consumption will be an amalgamation of the old and new, as it is today.
Consumers may be shifting around publications more than ever, but they will never disappear – and if the landscape changes, they will seek a new home. They will continue to consume news, and media outlets, in one form or another, will continue to feed them.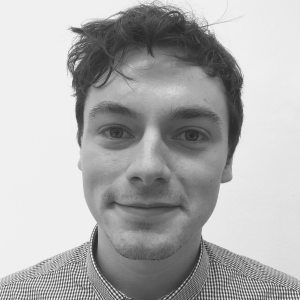 The author
Guy is part of the Fourth Day content production team