A side from the personal cases of coronavirus being diagnosed across the globe on a daily basis, the speed of its impact on the world economy has been incredible. It certainly puts into perspective the ripples of uncertainty felt, in the UK in particular, throughout the Brexit years.
Unless you're a manufacturer of hand sanitiser, most companies are feeling nervous about how Covid-19 will affect them. Not only are supply chains facing major disruption, but the markets have suffered their worst downturn since the last financial crash. And closer to our own industry, our ability to network, share and learn from each other has been compromised. Huge global events, including Mobile World Congress, have already been cancelled. Inevitably more will follow, particularly those that attract an international audience.
That's probably why the debate today seems to have moved onto whether it's better to have a short, sharp shock approach or a slow and steady one – to accept the arrival of coronavirus or to try to delay the inevitable. The argument for the first is that the former response might enable the economy to recover more quickly, and for the second that the impact may lessen with the onset of spring. But that's a decision for others to make, thankfully.
Separating the personal from the professional
From a communications perspective, the problem is we're having to deal with coronavirus both personally and professionally. Assuming a business as usual attitude while bulk buying toilet roll at home is a difficult balance to strike.
How we communicate, internally and externally, about coronavirus is something we've been discussing a lot with clients over the past couple of weeks. Much like any crisis comms situation, it's essential to be timely, clear and concise in everything you say. This will help you reassure employees that their welfare is being considered at the same time as trying to maintain productivity.
Making the best of whatever situation we find ourselves in
Keep calm and carry on – that has been the underlying message from the UK government over the past couple of days. But, of course, we know it can change at any time.
Many companies have already restricted travel to 'affected areas', including China and Northern Italy. And most are following the current World Health Organisation (WHO) or UK government guidelines in their communications. That's certainly the approach we've taken.
But for those organising or attending large scale events, the decision is less clear cut.  We're attending the B2B Marketing Show in London later this month. We really hope it goes ahead. Not only is it a significant investment for all of the companies involved, but it's also a huge opportunity for all of us to build new relationships with companies in complementary industries to our own. We certainly won't pull out unless we're expressly advised to.
But some of these decisions are out of our control, meaning companies and organisers are vulnerable to huge losses in terms of time and money. The vast amount of resource and effort that goes into large business events make it hugely disappointing for everyone when they're cancelled.
In the spirit of resourcefulness however, we have seen a number of fringe, or spin-off events springing up, trying to capitalise on lost opportunities and finding alternative ways of making those connections. Tech Spirit Barcelona was announced less than 24 hours after Mobile World Congress was cancelled, with more than 50 events lined up. Over 5,000 people turned up. That's obviously a lot less than the 100,000 expected at MWC, but it's pretty impressive.
As disappointing as it is to miss out on the flagship show, it's so important that businesses don't just assume that all is lost. There are always creative ways to have these conversations without the big event.
Do get in touch if you're looking for help or advice on how best to communicate over the coming weeks, or if you're looking for ways to make the best of a bad situation should you lose out on an event opportunity.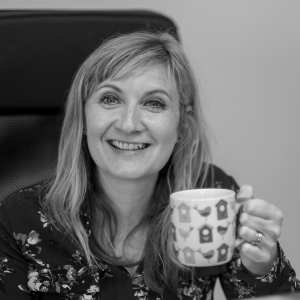 The author
Nikki is a director and co-founder of Fourth Day