J ust a week ago I wrote a piece trying to be positive in the face of event cancellations, supply chain disruptions and that sense we all had of not knowing what the impact of the Coronavirus would be on businesses, and on us personally.
The speed at which changes are happening in our daily lives feels unprecedented to me from a communications perspective.
We are working closely with some of our clients to advise them on their internal and external communications. This includes when to make announcements and when not to, as well as how to communicate with customers and employees. I've collated some of the key questions that we're being asked in case they're useful for companies looking for a quick sanity check on their comms. We're here and happy to help as the situation continues to develop.
Should we continue to make announcements?
This is the question that we've been asked repeatedly over the past week. As frustrating as this might be, the answer really is: it depends. The media are certainly still looking to fill pages, beyond just talking about the virus and its impact. But there's no doubt that the topic is completely dominating the angles of stories throughout the national and trade press.
The key is to be sensitive in what you're announcing. This shouldn't be about maximising coverage – it's about continuing to communicate with your audiences, who themselves will be looking for ways to keep their businesses running as effectively as they can.
Topics likely to be of interest include: advice on working from home effectively, contingency planning measures, and other stories that can genuinely help companies to keep the wheels turning, or can help them keep employees productive and safe.
How can we make the most of our comms when big events are cancelled?
Some events are being moved into a virtual environment, rescuing some of the time and resources that companies will have invested. Others have either been cancelled completely or postponed for six months or more. We have been looking at ways to salvage some of that planned activity and make the most of it now that the big event is no longer imminent.
We've been affected ourselves by an event postponement. For the first time ever, we had invested in a stand at the B2B Marketing Expo. Due to take place in late March, the event has now been rescheduled for November. In addition to the design and build of our stand and all of the associated travel and set up costs, we had also planned the launch of our latest whitepaper to coincide with the event.
It's disappointing for all of us, but all is not lost. We'll be back in November, and in the meantime we're planning an online campaign that will solely focus on the promotion of the whitepaper.
The point here is that there are always alternatives, and we need to maintain some perspective. One client of ours was due to make a major announcement at an event next week which has just been cancelled. We're helping them to devise a completely different strategy for their news. It won't be what they planned, but we'll make it work.
How regularly should we be communicating to stakeholders?
This really depends on the sector in which you're operating. For one of our clients working in the supply chain industry, for example, we will be producing weekly emails for all customers and partners, with direct updates from the company alongside wider market predictions.
For other clients, in various industries, we are advising on the best way to communicate to customers about their current office / travelling policies and how service levels will be maintained.
We're all learning daily about how to respond to the Coronavirus threat, both personally and professionally. Nobody has definitive answers to questions of communication but we're here as a sounding board for anyone who would like to chat about what to say, how and when.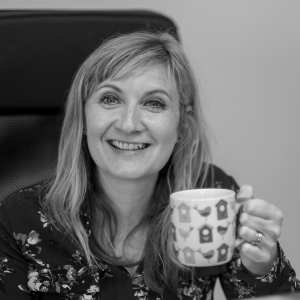 The author
Nikki is a director and co-founder of Fourth Day