Time is flying by at Fourth Day and Quatrième Jour – we can hardly believe it's mid-November already! Over the past few months, we've worked on a number of exciting projects and achieved some great results for both new and long-standing clients. In addition to shaking up the press headlines, our London and Manchester offices have done a bit of moving themselves – both within a mile or so of where they were before. Click here for our new addresses and do pop round for a visit if you are in the vicinity.
In the meantime, here are our latest coverage highlights – for you to read at your leisure:
Better Bankside sponsored the fourth annual MERGE Festival this year, which brought art to the community with a series of weird and wonderful art exhibits that were free to the public from mid-September – 19th October. You can read all about its collection of dancing robots, ghostly presences and melting houses in the coverage we achieved across a variety of media, including The Daily Telegraph, The Evening Standard, Metro, Southwark News, The Yorkshire Post and The Mail Online. You can also see curator Caroline Jones's television interview on London Live.
As part of an initiative to encourage adults to learn to code, we worked with National Coding Week in September to publicise the need for people to upskill. The event was featured in The Daily Telegraph, V3 Magazine and Computer Weekly.  With more than 150 tweets about #NationalCodingWeek, and an interview to be published in this month's Psychologies Magazine, we successfully achieved our goal to secure coverage in both national and tech press for this inaugural event.
We secured an interview with public sector specialist magazine, Acteurs Urbains for DHL Supply Chain. The company was featured in the piece, sharing its views on how to improve eCommerce delivery times.
October saw supply chain management experts NQC Limited launch an online sustainability questionnaire developed with the European Automotive Working Group to work towards better Supply Chain sustainability in the automotive sector. Our announcement achieved coverage in titles such as Automotive Supply Chain and Supply Management.
Top supply chain magazine, Logistiques Magazine wrote a news article dedicated to our client, JDA Software's latest product.
Technology Trust's digital marketing executive Matt Moorut made the most out of a spot we secured for him on a live online Q&A panel on the Guardian Voluntary Sector Network. Sharing his views on how to make campaigns go global in light of the Ice Bucket Challenge; he was later quoted in the print edition of The Guardian newspaper as well.
Since starting work with Cvent in May, we have secured some great coverage including an interview – which also featured two of their clients – in the Financial Times, B2B Marketing, Guardian Online as well as features in Access All Areas and Conference News.
Technologies Bancaires, a publication aimed at banking and financial professionals featured a case study from our customer VASCO, Vasco Data Security.
We worked with Borough Market to launch its 1,000 year celebration with 'Footsteps in Time'. The launch saw members of the public walk through paint to create hundreds of multi-coloured footprints throughout the market. Coverage highlights include a live interview on BBC London 94.9 on the morning of the event, as well as features in Londonist, ITV News Online, London SE1, Time Out and Southwark News.
Another great highlight for us this month has to be Byte Night. Some of our lovely employees here at Fourth Day slept out for the night to raise awareness and money for Action for Children. In total, we raised £2,828.33, a fantastic amount from our team!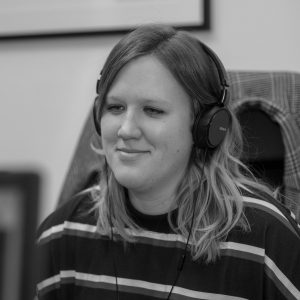 The author
Lizzie is an Associate Director in the Manchester team