PRCA NextGen international event at the Cornerhouse, Manchester

More and more PR agencies require an international network in order to keep up with the demands of clients and compete in what is an increasingly global market. So with the upcoming World Cup about to take place in Brazil – which will see many agencies preparing to deliver multi-channel campaigns – I thought now was a great time to share my thoughts on the international PR event that I recently attended.
Hosted by the PRCA's North West division of Next Gen (formerly Frontline) the themed evening featured drinks, food and networking with professionals experienced in multinational media. The theme was a great choice for the evening, and for an organisation that aims to support and inspire young PRs, it was also a fantastic way to show the possibilities that the industry can provide.
After mingling, nibbles and an ice-breaking quiz, we were able to hear from three industry professionals who have experience working in international PR. The speakers were; Jess Matthewman, digital strategist at Tangerine PR, Tom Kirkham, director at Citypress, and Jo Dudley, associate director at Tangerine PR.
There were some useful tips given in the discussion. Although some may not be relevant for all young PRs at this stage in their careers, it was great to hear this advice to merely bear in mind for the future. So I thought I would note some of the key points below in three categories which they seemed to fall under:
Taking on international business
Different time zones
Consider the varying time zones across the client's global offices and plan how you will fit this in around managing more local clients. Different time zones may require you to be available at 10pm at night, so this needs to be factored into the schedule with rotating shifts allocated to the team (see below for other tips about sharing the load).
Build relationships
When branching into a new country ensure you suss out your key resources (as you would a region in the UK). Building solid relationships with journalists, suppliers and fellow PRs that are on the ground is essential when establishing yourself in a new country.
Know the culture
Get to know the customs and particularities of a country or region (or find a partner you trust to pass on all the necessary information). This isn't just a matter of preventing cultural faux pas but about knowing the country and understanding how best to spend a client's budget.
Communicating with your client
Sharing information
Ensure you put common FAQs onto a shared database which you can quickly and easily point people in the direction of. This will avoid having to answer the same question all the time, and avoid wasting precious time by repeating the same information to various countries throughout the day.
Speaking the language
People really appreciate any efforts to speak their language and make sure it is used correctly. It does help to build a rapport if you can say a few phrases yourself, but you will no doubt need to engage a partner or draw upon knowledge amongst your colleagues.
The speakers also mentioned the value of having someone who speaks the language in-house – perhaps something for young PRs to consider investigating) as there is an advantage of being able to have complete trust in an employee reading copy properly for its meaning. Although outsourcing translations runs smoothly most of the time, the speakers noted that a colleague would highlight the errors in it, so should be utilised if possible.
Trusting your international partners
If possible, go to meet them face to face not over the phone to make sure your ethos matches up with theirs, as it is important to share same business values with people you are entrusting with your business.
Managing your time and team
Delegation
Make sure your team is aware of the activity involved for any of your multi-national clients. This way, you can share the pressures and reduce the risk of a possible dilemma when you are away or too busy.
Give a fake deadline
Give yourself a couple of days ahead of the final deadline to ensure everyone involved has sent everything required – this makes everything a lot smoother and ensures you can make that all important deadline. We were also advised to not send multiple drafts round to each country – only send the final draft to avoid confusion and many conflicting opinions.
A united front
When things do go wrong, it's essential that you remain a unified team. Clients don't want to know about the errors that have been made by an individual – they just want to know their PR agency will amend their mistake.  Accept the mistake together.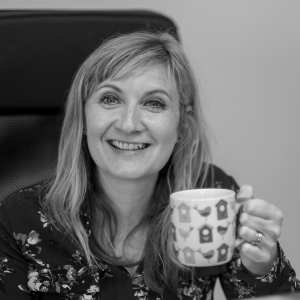 The author
Nikki is a director and co-founder of Fourth Day