I like to think I've built up a good base of knowledge about LinkedIn – recognising what works on the platform and what doesn't, through a combination of experimentation with posting, reading up on tips and tricks, attending events and listening to podcasts.
With the platform constantly evolving, though, it's hard to keep up with new features and algorithms. I sat down with Mark Williams, aka 'Mr LinkedIn', to ask a few burning questions I had about the platform…
What brought you to LinkedIn?
I was running a recruitment business and was very much of the old-school mindset, intent on building relationships and leveraging them to get further business. A colleague introduced me to LinkedIn, suggesting it was a great way to get names and I found it was an amazing tool to expand your circle and find leads.
While I trained my team to use it properly, approaching the platform in a structured way, at the same time I noticed that many people were either confused, afraid or ignorant of LinkedIn. That's how I ended up becoming a trainer.
When you look at how it's grown since I had my first workshop in 2008, it's astonishing – at the time we were shouting about it having 35 million users. Now it has well over 600 million.
Have views of LinkedIn changed over time?
The focus has shifted, so it's used in different ways today. Originally, it was about how to find people and win their business. Now, it's much more a tool for engagement and visibility. Making sure people can see you and understand you is key; people need to know about how good you are.
How do you get the most out of LinkedIn – is it about being proactive?
Consistency with posting is important but getting into the mentality of 'It's my 10 minutes for using LinkedIn now' is not going to work. Social media has to be a reactive tool, and some people find that difficult.
Age does have an impact on use. Younger users don't consider social media as a chore – it's just a normal part of their lives, something they do on a daily basis. Many older users see it purely as a marketing tool, to use at a specific time for a specific purpose. It then becomes a challenge for them to use it.
The younger generation of LinkedIn users have brought a lot to the platform. Most importantly, they've taught us how to engage, which is crucial to its current success.
So, what should our approach be?
Embrace how the platform has become much more sociable. If you were starting a conversation with someone, why would you jump straight to talking about business? You need to communicate in a conversational way to build relationships. The idea should be 'Let's chat and develop our relationship from there.'
Anything to absolutely avoid doing on LinkedIn?
Don't just send random inbound messages. These are annoying and a massive turn-off. You need to be active on the basis that people will come to you. But with these messages, people are taking things into their own hands and forcing the issue, sending out hundreds at a time, sometimes using external automation tools which are banned by LinkedIn.
This will only ever have a low success rate and affect your reputation. You have to think about the bigger picture. This over-fishing ruins the opportunity to start a positive conversation.
Do you see the revamped 'Groups' feature being a success?
It's difficult to figure out where LinkedIn is going with this, but there is a good development team behind the project.
Groups were traditionally a place where you could build a community. But they were being run for the wrong reasons, and LinkedIn didn't get that control mechanism right. There were high numbers of people in groups, which inevitably led to spammers and automated posting of links, so we switched off and never visited them.
Revamped Groups will be driven by a particular subject matter. So if there's activity in a group, you'll be able to see this in your homepage feed, and engage with it. I think this is more likely to work, because it's facilitating conversations around a topic. If there's an interest in that topic, we're more likely to talk.
Any exciting upcoming features we should know about?
The LinkedIn events feature is on the horizon, which will facilitate connections meeting in person. They've run a pilot scheme so that will probably happen early next year.
Live streaming video is also on the roadmap. Native video has been a big success, so that's encouraging moving forward. The next step after that might be live chat as well. Both tools would be a good way of keeping people on the platform, which is ultimately what LinkedIn want to do.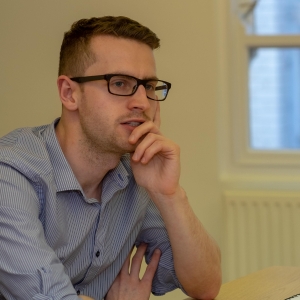 The author
Danny is an Account Manager in the Manchester office