In my second year at Manchester Metropolitan University studying Marketing Management, an opportunity for work experience arose through the Agency Life unit. Agency Life is designed to show students what it's really like working in a busy agency, to equip them with skills and experience which will prepare them for their future careers. Students spend one day per week at an agency as part of a structured programme. I was matched up with  Fourth Day PR in order to learn more about public relations and social media.
Although the prospect of starting a new job can be intimidating for anybody, the Fourth Day atmosphere is both friendly and supportive.  I was also interested to see how an agency compared to an in-house department to help me decide which I would prefer to work for in my future career.
I have learnt a great deal in my first few weeks at Fourth Day. This has been helped by the level of trust the team has placed on me which means I can take on responsibilities that make me feel like a valued member of a hard-working organisation.
When you consider what it means to be an intern, most would think about constantly boiling the kettle and filing documents, but that couldn't be further away from the work I am doing at Fourth Day PR. In conjunction with the theories and activities that I am studying at university, I feel that I am developing a wider sense of what work life is really like as well as being able to put what I have learnt at university into practice. The experience I have gained at Fourth Day is invaluable; I've often felt that I've learnt more on placement than during the university week.
Students mustn't leave university with a blank CV – this is of paramount importance. Competition is tough and in order to compete with everyone else, it's no longer enough to have good grades and nothing more. Having the Fourth Day name on my CV is going to be a great asset for employers to see both in Manchester as well as London (or even Paris) depending on my long term decisions.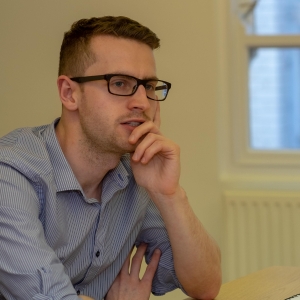 The author
Danny is an Account Manager in the Manchester office