Here at Fourth Day we're always on the lookout for new ways to support the tech community, and we're delighted to announce that we'll be sponsoring tech festival, Wuthering Bytes.
On September 2 – 11, Hebden Bridge in West Yorkshire will swap wind-swept romantics for technology enthusiasts. Professionals will have the opportunity to sit in on over 70 talks, workshops and live demonstrations led by experts such as Robot Wars judge Dr Lucy Rogers and WordPress co-founder Mike Little.
As tech PR specialists, we're keen to partner with organisations that have the same passion and interest as we do. As soon as we got wind of the founders' commitment to "giving people a chance to share knowledge and swap ideas, while feeding them with insight and inspiration", we knew that Wuthering Bytes was something we had to get involved in!
The festival is a great opportunity for everyone, from hobbyists to professionals, to gather in the picturesque Pennines for a week jam-packed with sessions on topics as diverse as mass spectrometry, smart cities, robot dinosaurs and how we use our mobile phones.
What's more, this beautiful location is conveniently located just a stone's throw from the business hubs of Manchester and Leeds. Our very own Fourth North team, based in Manchester, can't wait to head to the countryside to get a slice 'byte' of the action.
If you'd like to find out more about this exciting event, please visit http://wutheringbytes.com/ or head to the twitter feed @wutheringbytes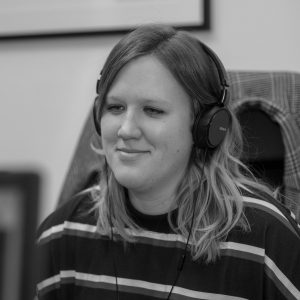 The author
Lizzie is an Associate Director in the Manchester team