It's hard to believe it's been seven whole days since we arrived in New York. It's been a great first week catching up with partners, seeking out the best networking events and exploring different areas of the city. We've learnt a lot about the media landscape, instances of where and when a communications strategy differs, as well as chatting to New Yorkers about issues like the upcoming election.
Here are our top 5 musings on life in the Big Apple:
1) In case you hadn't heard, it's election time!
Whether you're a business or a consumer, it's difficult to escape the election! As I write this, we're on the 44-day countdown and there's still a lot hanging in the balance. It's everywhere you turn – from branded chocolate bars to street artists holding signs that say: 'Pay me a $1 or I'll vote for Trump.' Some British expats that I've spoken to here are very clear that if Trump gets in, they'll be moving back home. And while the polls show that Trump and Clinton are almost neck and neck, the polls have not always been a reliable indicator and there could easily be a turnaround at the eleventh hour. Either way, it seems a little too close for comfort in New York which has always been fairly liberal.
2) New York offices are quieter
The perception of a city like New York may be all 'buy, sell, buy, sell!' (at least on Wall Street) but a typical day in an agency is likely to be quieter than you think. So much of any PR campaign in the UK is focused around creating relationships with the media and much of this is likely to be undertaken on the phone – pitching in stories, inviting press to events or catching up over a coffee. While equally important in NY, this culture around picking up the phone is much less present with the majority of PR /
journalist communication done over email.
3) That same collaborative spirit…
You might assume you'd be a needle in a haystack in New York but there's actually a real sense of community with some great spaces to meet like-minded people. I spent some time last week in co-working space Rise and was really inspired by the conversations taking place around me. People launching new products, growing overseas, securing the next round of investment and so on. New York's skyline also means there are some beautiful spots for networking events, often featuring a rooftop! This week, we'll be stepping outside of Manhattan to explore the DUMBO neighbourhood in Brooklyn, one of the city's biggest tech hotspots. 
4) Be efficient!
While the city is hugely welcoming, it's important to have the purpose of any meetings clearly outlined from the beginning. Nobody is as time poor as New Yorkers so having 'a coffee just to chat' is a bit of a no-go. People are really friendly and willing to impart knowledge but sharing some discussion points ahead of time is generally a good idea. It may be a bit more of an aggressive style than in the UK but is definitely something that boosts productivity!
5) The time difference
This may be an obvious one but was a factor that I was conscious of before the trip. A week in and I'm still somewhere inbetween UK and New York time zones, starting my day a little earlier so that I'm only a couple of hours behind my colleagues. I've actually found that it means I manage to pack more into the day and can be more flexible if clients are in back-to-back meetings but want to chat at the end of their day.
Of course, there is also a nice feeling of getting ahead when everyone at home has switched off while you're just wrapping up the day. Cheers!
If you want to talk to us about your business in the US give us a call on 0207 403 4411 or email Nikki or xanthe@fourthday.co.uk.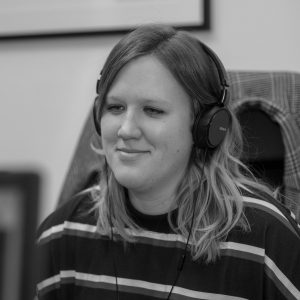 The author
Lizzie is an Associate Director in the Manchester team