It's beer and bratwurst all round today as we celebrate the official opening of our office in Germany. The project has been months in the making and was one of the reasons why we took the whole team out to Berlin in January for our company offsite.
We knew from clients and prospects that Germany was a key strategic move for us. The new office enables us to offer companies a consistent level of service across a broader geographical base – something that's historically been the domain of the big agency networks. We're not trying to replicate that. The key for us is to maintain the Fourth Day culture of being frank, friendly and unflappable wherever you're working with us. We believe our ability to do this really makes us stand out for companies looking to work with a smaller agency but on a global scale.
The key was to find the right person to lead the initiative for us. We've found that person in Danny Stephens. Not only does he have huge experience working in both communications and journalism and a great strategic brain, but he also loves his wine and is a thoroughly nice person to work with.
We deliberated over Munich and Berlin. We love Munich and Xanthe and I spent a lot of time there with a previous agency. But the excitement surrounding Berlin and its start-up culture was just too infectious to ignore.
The fact that we can announce a pan-European client as proof of the concept is even more exciting. We're delighted to be representing global workwear manufacturer Carrington in the UK, France and Germany – led by Paul in Manchester, Antoine in Paris and Danny in Berlin. Three men at Fourth Day – there's another first!
Do drop me a note if you want to know more about what's happening in Berlin or contact Danny directly at danny.stephens@fourthday.co.uk.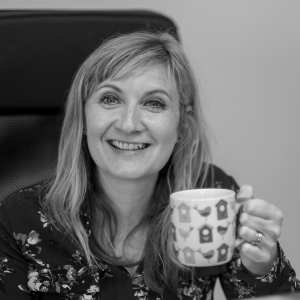 The author
Nikki is a director and co-founder of Fourth Day