S ummer in Australia is idyllic. But for many businesses, it can be hellish. Often referred to as the 'blackout period', Australian businesses are currently in the midst of the long Christmas period – which started from the Melbourne Cup at the beginning of November, and lasts right through to Australia Day on the 26th of January.
Much like Europe's summer, the Australian business environment significantly quietens down during this time, which can cause stress for many business owners trying to reach new customers.
So, is it futile to try to break through in the blackout, or could businesses view this as a chance to gain ground while the competition sleeps?
Hoping for a Christmas miracle
With Christmas being such a challenging time to get things done, many businesses curtail their PR and marketing activities during this period. This is normally done to save on costs. Yet marketing and PR efforts can in fact yield surprising results in December and January. Christmas can be an opportunity for businesses, if they are willing to take it.
24-hour news doesn't stop
One of the main reasons businesses often cut back on their PR activity is the belief that journalists slow down over Christmas; many people don't see that there is potential to secure coverage. This is a common misconception as column inches, websites and TV broadcasts still need to be filled, regardless of the holiday being celebrated.
In fact, this period is a brilliant time for PR agencies to pitch stories. Journalists also feel the effects of the quiet period and can struggle to find enough stories and talent for interviews. This means they are more open to receiving content and meeting with clients.
We've been able to take advantage of this to secure tech clients spots on coveted broadcast channels, such as Sky Business, to discuss the latest technology trends. A major reason for that success is that our clients were willing to make themselves available at this time.
Turning blackout into profit
Australian PR agencies should be communicating to their clients that Christmas isn't the 'blackout period' it's perceived to be; it's actually a great time to capitalise on the willingness of the media to engage.
Even if the media opportunity isn't there at that time, it's the perfect time to build relationships with journalists. This will yield benefits as they seek commentary on relevant stories as they crop up throughout the year ahead. These successes could make all the difference and turn the new year into a more profitable time.
When you look at Christmas from this perspective, businesses operating in Australia should look to reap the benefits of the end of the year themselves, rather than dread the downturn. While Christmas in the sun is certainly fun, it doesn't have to be all play and no work.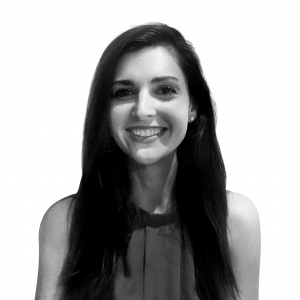 The author
Olivia is a PR Consultant for Fourth Day Australia