This week I received a request from Gorkana (a media database service) to answer a few questions about the industry. I agreed without asking what the questions were and was surprised to find that the reason I had been selected was because Fourth Day still refers to itself as a PR agency.
"All agencies now offer multichannel services to some extent – but because of this some agencies have dropped the 'PR' in their names" read one of the questions. "You haven't – why?"
As it happens we have just completed some research on the perception of PR and found that most companies have no idea how to define where the boundaries of PR stop and digital marketing begins. So it was an excellent question to ask, and one that we have thought about a great deal.
Like us, the majority of good PR agencies nowadays offer not only "traditional" media relations but also content, inbound marketing, and social media as a matter of course. Now that the role of PR in improving SEO has been widely recognised, this too has been added to the standard PR agency service roster.  On the other hand, "digital" and indeed "integrated" agencies very rarely offer really good media relations.
There's a good reason for this. Working with the media and other influencers to communicate stories is highly valuable but not at all easy. Phoning up journalists is still a whole lot scarier than sending out an email. As a result, we more often find ourselves working alongside marketing agencies than fighting over territory.
The media – and the voice of third parties, whether those are independent bloggers, journalists or analysts – are still hugely powerful, both in terms of influence and reputation management. And no matter how extensive the content marketing services we provide as an agency, as long as we're still doing an excellent job managing relationships, the "PR" in our name is going to stay.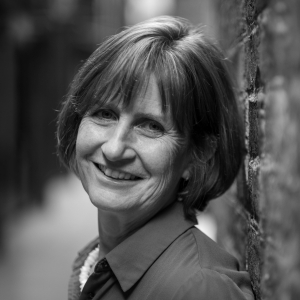 The author
Xanthe is a co-founder and director of Fourth Day PR