J oining Fourth Day just days after the coronavirus lockdown began has certainly been one of the most unorthodox starts to a job I've ever experienced.
The usual face-to-face office introductions had to be done virtually, new systems and working processes were explained to me via shared screens and, sadly, that all-important first after work 'getting to know you' drink has been put on hold.
The change in circumstances brought about by Covid-19 meant a different type of logistical planning even before my first day. Instead of working out the pros and cons of a weekly-versus-monthly rail pass, checking train times, deciding what to wear (!) and where to grab a decent coffee, I had to solve the not inconsiderable challenge of finding a 'work space' at home.
An area away from the chaos of the children and the distracting sound of my husband permanently on a 'planning call' – the spare room will have to do for now and I've quickly found an ally! The family cat, Bobby, already annoyed at our mysterious presence during the day, has taken to joining me, lying low, well away from the enthusiastic kids.
Digital tools to the rescue
Day one consisted of a LOT of Zoom calls – team meetings, 1:1 inductions, onboarding, HR forms – but we did finish off with BYO virtual team drinks over Zoom, which was a nice touch and has quickly become a regular Friday feature.
The journey from day one to week three seems to have both gone in seconds but lasted years. Day-to-day, once I've managed to lockdown in the 'office', I've been able to get stuck into the challenge of learning a new job and getting to know my new colleagues – whilst fending off requests from small children.
Technology has really come into its own – I wonder how many businesses were using Zoom so often before we all moved into this new normal? Slack has been a godsend for those quick questions that would usually be fired out across the office floor and has also been a good spot for discussing the latest Netflix shows.
Virtual bonding time
It's been warming to know I'm working with such a friendly team, and, as colleagues, we are exposed in a way we wouldn't be under normal circumstances – pets and family members popping up on video calls or little voices in the background, not to mention messy bookcases in spare bedrooms!
This type of bonding can usually take many weeks and months, and the same goes for getting to know the clients I'll be working with. There is a whole new level of empathy in how we now work and the challenges faced, as quite frankly, we're all in this together. It's been a steep learning curve so far, but one that has been rewarding.
And while those 'virtual' office drinks and chats on Slack have all been a joy in the world we live in right now, I'm looking forward to the day we can all sit in the office together for the full Fourth Day team experience.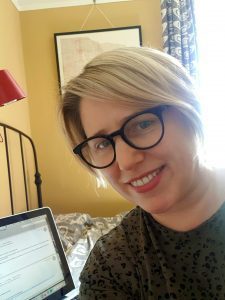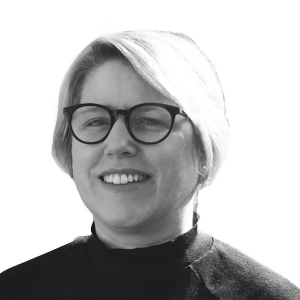 The author
Caroline is a junior account manager in the Manchester office