Agency matching experts Creative Brief put on a thought-provoking event last week at Picturehouse Central in London. The format was a series of questions posed to four panellists, each of whom held a senior marketing position – at KFC, TUI, Microsoft and Atom Bank respectively. It proved to be a great opportunity to find out about perceptions of the client-agency relationship from the point of view of a global client. The evolution of agencies (too slow), new ways of rewarding results (equity and long-term contracts), and the challenges of brands' new roles as content publishers were all discussed.
For me, however, the most important message of the day was that none of the speakers wanted a single, full-service agency to provide all advertising, marketing and communications services. Instead, there was a general agreement with the proposition that the perfect model was to have a number of like-minded agencies working alongside one another. The thinking behind this was not simply that putting all one's eggs in one basket is a risky strategy, but that creativity comes more easily when more people are involved.
This is something that makes perfect sense to me. Firstly, from the client's point of view, there is a certain cynical advantage to managing a number of agencies, in spite of the additional administration required. The boundaries between the various disciplines involved in marketing, advertising and PR are increasingly blurred; as a PR agency, for example, our services overlap in particular with those of digital and marketing companies when it comes to content creation. When agencies are aware that some of their budget could potentially be re-allocated, there's no denying that this provides even more incentive for everyone to perform at their absolute best. As one of the panellists put it; "it's important to maintain that tension."
More importantly, however, and more positively, collaboration really does generate more ideas. If agencies are pulling in the same direction and communicating well, their different perspectives are much more likely to spark original ideas than a single organisation working alone. And it doesn't matter where a great idea comes from. If it has legs it will be developed, built on and used across all marketing channels and everyone can share in its success. The secret is to find like-minded agencies who will work together constructively and resist the desire to turn a healthy element of competition into a back-stabbing contest. When it works, everyone benefits. And as Jenelle Tilling, the Australian global CMO of KFC, commented, "If you work with a bunch of mates it's more fun."  As an organisation which thrives on bringing together people working in different cities and even countries, we're in full agreement with that.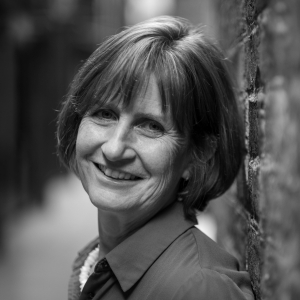 The author
Xanthe is a co-founder and director of Fourth Day PR