Measurement – it's as important as the work itself. But measurement falls to the bottom of the priority list far too often. This is for a number of reasons, including, but not limited to the fact that measurement is still not valued as much as it should be across organisations. From the top down, remaining focused on demonstrating the value that PR provides is key.
Ahead of PR Moment's analytics conference in Manchester this week, and in light of Fourth Day adopting the AMEC framework, I spoke to our go-to measurement expert Steph Bridgeman, to pick her brains on all things evaluation. Read below for her pearls of wisdom:
Before we delve too deeply, would you explain what you do, and give us a flavour for how you spend your time day to day?
I head up a team of 45 experienced media analysts, collecting, coding and curating PR data for our clients. A typical day for me is spent analysing whether the coverage is favourable, on message, of good domain authority, for example, and pulling this information into digestible reports.
So what do you think is the biggest challenge agencies face when it comes to measurement?  
Believe it or not, I think having the skill set within the organisation is the thing most agencies struggle with. You can have all the technology in the world to gather your measurement data, but you need someone keen and enthusiastic to work out what it all means.
If the appetite isn't there internally, it won't happen. You need an inquisitive person with the curiosity to work these things out and ask the right questions. It's very much the human element that is the toughest challenge and the hardest nut to crack. The vision for measurement also has to come from the top of an organisation. You need someone senior to drive things forward or it won't happen.
There are so many methodologies out there, every agency seems to measure with their own 'unique system' – which is the best in your opinion?
Having worked with a number of evaluation providers, I've seen a lot and I've learnt that there isn't one methodology that works for everything.
For that reason, I'm against the idea of sticking with a set dashboard for all clients and projects – you will be measuring different things each time depending on your objectives, so how can your dashboard remain the same? Because you can't measure everything with the same metrics having flexibility is really important. This is what the AMEC framework provides.
Can you tell us a bit more about the AMEC framework?
AMEC's integrated evaluation framework incorporates the Barcelona Principles and demonstrates how to use them in practice. AMEC framework is free to use and provides a consistent and credible toolkit for measurement that can be used for organisations of any size. It guides you through your measurement strategy from Inputs and Activities, through to Outcomes and Impacts. It can be easily tailored to different projects and objectives so really should form the foundations of any successful measurement process. Ideally, PR agencies everywhere would adopt this framework in order to deliver consistency and transparency across the industry, making it easier for clients to get to grips with measurement – as it doesn't change from agency to agency!
Completely agree. Some of the terminology in AMEC's framework is a bit technical – would you ever recommend agencies substitute it for their own descriptions?
Some of the language is quite new in PR circles, but I believe it's important for PRs to start adopting this type of terminology. Instead of Opportunity to See (OTS), for example – which is very PR orientated language – AMEC uses terms that have been used by advertisers for years, such as advocacy or attention. Companies are already familiar with this, and it makes it much easier for us to compare our efforts with our counterparts in advertising and marketing. PR has had an image problem for years when it comes to measurement, so it's helpful to talk the same language – it brings PR up to the same level.
The AMEC framework is really helpful as there is a taxonomy attached to each section.
Let's address the measurement elephant in the room; What would you say to an organisation who still insists that AVE is a necessity for their organisation?
It's fairly well established that we should all have abandoned Advertising Value Equivalent (AVE) by now. For those who aren't yet on board, I would guide them towards Richard Bagnall's 22 reasons to say no paper.
From a measurement perspective, what should organisations be looking for when it comes to finding a PR agency? And what should set alarm bells ringing?
You need a team that can get excited about the fun stuff, yes, but all that means nothing if you can't prove it works. I would ask any organisation on the hunt for an agency, the following questions:
Did the agency mention measurement in your first meeting? Along with the campaign ideas, did they also talk about how they were going to demonstrate value?
Have they asked for your data access points, Google Analytics, sales info etc?
Who was talking about measurement? Did the senior members of the team introduce the topic? I think this is important because measurement should be top-down.
Last but not least, the golden question – can you truly measure brand awareness?
Is brand awareness ever truly measurable? No, not really, as you can never ask everyone in your audience, it's always going to be a sample so will never be 100% accurate. Unless, however, you have a very niche audience – say the FTSE 100 – and in that case, speaking to everyone on your target audience list may be possible. Brand awareness could be truly achieved in this instance. But mostly you are always going to be looking for general trends.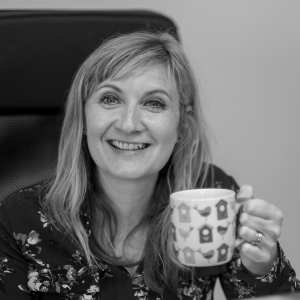 The author
Nikki is a director and co-founder of Fourth Day