F ourth Day's London team has moved. Our new office is in the fabulous setting of Somerset House – one of the city's most spectacular and well-loved cultural spaces overlooking the river Thames.
The move will help us to continue growing our team here in London, but also allow us to host more networking events at this fantastic new setting.
We'd like to say a massive thank you to the team here at the Somerset House who have been so helpful and welcoming as we've settled in to our new home. It's also been great getting to know some of our new neighbours – we're excited to be part of such a large creative community.
We can't wait to explore Somerset House further and take in all the amazing art exhibitions and events it has to offer – and perhaps enjoy a coffee, or even an Aperol Spritz, on the terrace from time to time. We're very much looking forward to visits from our clients and colleagues soon – if you'd like to pop in to say hello, our new address is:
Fourth Day PR, Somerset House, South Wing, Strand, London WC2R 1LA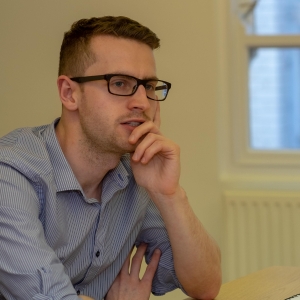 The author
Danny is an Account Manager in the Manchester office