Until you've been in a situation where someone is pale and shaking slightly at the thought of the story they need to handle, it's hard to understand the stress that can come with a crisis. No matter how much training you do, from brainstorming desperate scenarios to practising interviews with "hostile media," the real thing is just not the same.
Having experienced a few tricky situations, there is no question that frayed nerves don't make for good decision making. A calm external voice, to question and take stock as well as to advise, is essential. At Fourth Day we've handled all sorts of potentially difficult communications on behalf of clients, including death, disaster, insolvency, job losses and a few investigations by the likes of Watchdog and You and Yours in between.
There are a few rules that have guided us through, and which are worth bearing in mind if you find yourself in a difficult situation that may spark the interest of the media.
Get the facts straight and don't speculate
Before you say anything official to anyone, find out as much as you can about the facts of the situation. If it's an operational disaster unfolding this may not be very much but whatever you say must be 100% accurate. Never speculate. Saying "I'm sure that it can't be a problem with our production," will land you in much deeper trouble later on if you're wrong. If you don't know, then reassure people that you're looking into it.
Tell your colleagues first
The people who are likely to be most interested in your crisis, to get the wrong end of the stick and to misinform others, are the people you work with. They will also be very upset if they hear about it from someone else. Whether your crisis is a planned round of redundancies, a fire at head office or an ill-judged announcement by your CEO, these are the people who need to know first. Customers, partners and media are all next. It doesn't matter if you don't have a plan yet – just make sure that your employees know what's happened, what the next steps are (even if these consist of "make a plan") and tell them what to do if anyone outside the organisation asks them a question.  A written statement, along with a Question and Answer document, is a good starting point.
Fix the problem
It's more important to focus your attention on the problem itself rather than trying to give the media a good impression of your organisation. If it's a product problem, are you going to do a recall? If there are job losses, are you handling them fairly and according to best practice? If something has gone wrong with a project, what are you going to do about it?
Play it straight and keep your cool
If a journalist has contacted you about your crisis, provide them with plain facts (free from self-justification) as soon as possible. If you don't, they may feel compelled to make it up.
Don't go on TV or radio if you're feeling stressed. Broadcast media are looking for conflict, so if you're at all edgy, there's a danger that you'll give them what they want, which will do your organisation no favours. Most consumer programmes are obliged to read out a written statement from you in full, which gives you the opportunity to apologise if necessary, explain the action you are taking and in doing so, kill the story.
Don't over-share!
One important point to bear in mind is that the media may not be interested in your crisis at all.  It may seem huge to you, but in the greater world of news, it may not be quite as shocking – or indeed interesting – as you fear. If journalists haven't been asking questions, then it's absolutely not necessary to send them a news release! Nevertheless, always prepare a statement so that it is ready if the phone rings.  When that happens, don't be drawn into conversation with a journalist – in keeping with point 4 above, simply tell them that you have a statement and send it over.
Social media
Stay calm on social.  Issue regular updates and respond to individual comments, using your statement as a guide. Aim to respond to individual queries, but if the volume becomes too high and you would have to divert resources, then consider the option of simply issuing general posts. Again, your priority is fixing the problem.
Crisis Checklist
Be clear about the facts
Prepare and distribute a statement and Q and A for employees
Do the same for:

Partners – if they are likely to receive questions
Customers – if they are affected.
Media – but send it out only in response to queries. Remember that they may not care as much as you do.

Respond to social media queries individually unless the volume is too high, in which case post updates regularly.
Fix the problem!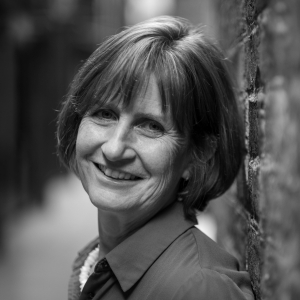 The author
Xanthe is a co-founder and director of Fourth Day PR