H ere at Fourth Day, we're currently in the midst of our annual Christmas Bake Off, where our London and Manchester teams are tasked with baking their own Christmas treats from scratch. The bakes are then rated according to select categories – texture, taste, innovation, presentation and the slightly contentious 'je ne sais quoi.'
The competition is always fierce, with everyone keen to show off their baking skills. And while we've all been busy gorging ourselves on delicious desserts, this also got us thinking – what ingredients would we consider as essential for a well-executed PR campaign?
We've picked out our top 5 rules to follow below…
Step 1 – Add in a heaped tbsp of goals
At the start of our Bake Off, everyone pulls a category out of a hat and then it's time to think about how you can make your bake stand-out and what ingredients, or equipment, you might need to bring it all together.
This planning phase is a crucial first step which can't be missed – and the same goes during any PR campaign. Spend some time working out what it is you want to achieve by the end of it, and why these KPIs are important to you and your business. Are you looking for a certain number of pieces to be published in the media, or do you want to achieve a certain amount of sales or enquiries?
This will very much depend on how you measure success as a business, but agreeing on which metrics matter and setting some clear objectives early on will make it easier when it comes to reporting back once the campaign is complete.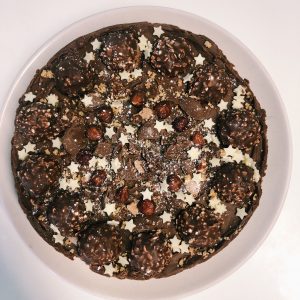 Step 2 – Mix with your chosen tactics
You've worked out what you want to achieve – now, how are you going to make it look appealing for your audience?
There are so many channels that businesses can use to get their story out there today – be it via social media, print media, broadcast or email marketing. Not all of them will be relevant to your target audience though, so working out which ones are likely to have the biggest impact will help to narrow down your choices.
Understanding who your target audience will also allow you to tailor your campaign. By drilling down to specific demographics, such as gender, age and occupation, you can then work out who will be most receptive.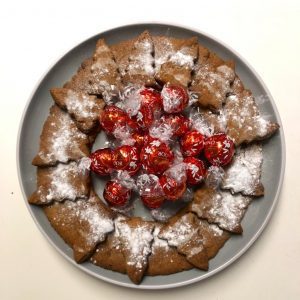 Step 3 – Bake in the oven for [insert] minutes
Everyone works to a different timescale for our Bake Off – some people prefer to create their bake in a single evening, while others prefer to work on it over the course of a week, following a couple of practice runs.
Thinking about timing is also key when launching a PR campaign. You need to make a decision on how long you want it to last. If it's a month long, you'll need to make sure you have enough content in the bank to stay on your audience's radar – this might encompass posts for social media or pieces of content to pitch to the press, for example.
And are there any other events of importance that you can latch the campaign onto? If there's a national day coming up that's relevant to what you're talking about, that could be the perfect opportunity to gain some timely media coverage.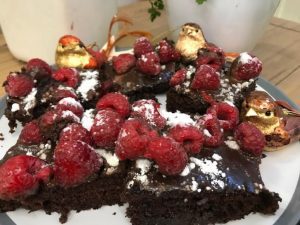 Step 4 – Sprinkle with creativity
While most of our categories for the Bake Off are straightforward to mark, our 'je ne sais quoi' category really is an open book. It's that something you can't quite put your finger on, but which makes the bake stand out.
In the same way, adding a dash of creativity to your campaign can really make it take off. What could you do to make it unique and stand out to your audience, so you cut through the noise and create a talking point?
It may be that you decide to run a PR stunt in conjunction with the campaign. A great example of this is online retailer AO.com – the brand painted slow walker lanes for phone users in Manchester's busy Spinningfields district, promoting the results from a survey it had just conducted and earning itself a tonne of media coverage and national visibility in the process.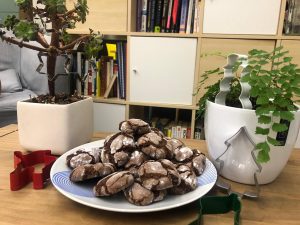 Step 5 – Finish off with a review
After we've tasted our Christmas goodies, then comes the tricky part – marking them according to our categories and writing our scores up on the board.
Reporting back on what did and didn't work for the campaign and whether you achieved the outcomes you set out at the start is an important way of judging performance. You can then take any learnings forward into your next campaign.
Want to see what we've been serving up as part of our Bake Off this year? Check out our Twitter feed!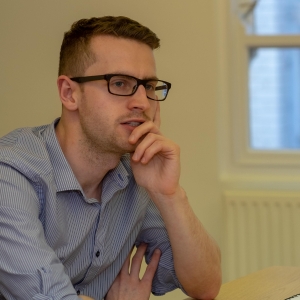 The author
Danny is an Account Manager in the Manchester office