Welcome back to our Q&A blog! This month we've crossed the channel and quizzed Cindy Mouchard, one of our lovely consultants over in the Paris office.
1. Favourite band as a teenager?
Sniper – French rap band
2. If you could travel anywhere in time, where would you go and why?
Actually, if I could travel anywhere, I would like travelling around the world, visiting all the continents and meeting different cultures and people.
3. Tea or coffee?
Tea! But always a cup of coffee in the morning for checking my e-mails!
4. Name one modern appliance you could/would choose to live without?
The touch technologies
5. What can't you live without?
Books
6. What event would you choose to enter in the Olympic Games if you had to pick one?
Relaxing sports like yoga!
7. Favourite memory of your childhood?
Family holidays in the South of the France
8. If you weren't in PR, what would your dream job be?
Sociologist
9. Favourite all time song and why?
Can't take my eyes off you. I love it! The original song and also the ukulele cover 😉
10. What do you think the next big thing in the media will be?
I'm sure that in a few years, we will have to adapt our media plans for pushing information out on wearable technology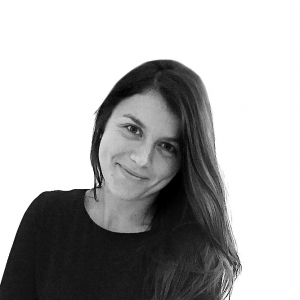 The author
Cindy is a PR Consultant for Quatrième Jour in Paris and Casablanca