"What did you see on your school trip to MOSI today?", I asked Jude, my seven year old, last night. "The Chancellor of the Exchequer and loads and loads of photographers", he replied.
Thus was the fanfare as Mr Osborne arrived in Manchester to discuss his vision for a 'northern powerhouse'. Once again the plans centred around travel, with the notion that cutting twenty minutes off a journey could revolutionise the north.
The proposal is to use existing rail lines between Manchester and Leeds, building new tunnels and infrastructure to reduce the journey from 50 to 30 minutes. As this article in the BBC points out, 50 minutes is still less than many journeys taken from one side of London to another – but that doesn't stop London from working. So, is HS3 enough?
Having moved here three years ago I have to say that one of the things I enjoy most is Manchester's proximity to other fab UK cities. I've spent time in Sheffield, Leeds and Liverpool and think they're all great in their own ways. There are cultural and identity differences however and I do wonder whether creating unity while embracing diversity might be the starting point for any 'power house'.
How you achieve this is slightly more difficult than simply throwing money at a rail line. With the exception of the north or south of the river debate, London is still very much one London. The cities of the north are not. Not only do they have different industrial histories but they have their own pride and desire to punch above their weight – not necessarily collectively, but on their own.
I'm not suggesting that it couldn't work. In fact, I'd love to see these cities work together for the greater good. With offices in London and Manchester, we care a great deal about the economy in both regions! However this coming together needs to be driven by people within each city that are more respected and inspiring in the regions than the Chancellor, whose party hasn't always been flavour of the north.
Some of the great UK business success stories were born and bred in the north of England. I'd like to see role models from some of the leading corporations fronting the campaign to bring the north closer together – greater financial incentives to do business together, proactive recruitment from other areas, investment outside of your own city etc. All of these things send a message that the north can achieve great things if it works on this together.
I don't know where this leaves the city of my youth, Birmingham though.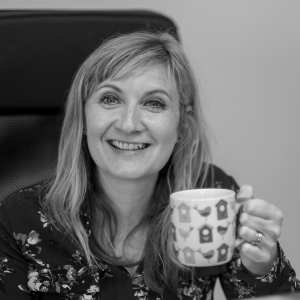 The author
Nikki is a director and co-founder of Fourth Day