I read an article last week, following a piece of research carried out by the Human Era Index, proclaiming John Lewis to be the UK's most trusted retailer. Retailers were scored between 1-10 depending on whether they were trustworthy, honest and caring to their customers. John Lewis scored an impressive 8.8 overall.
As one of the best-loved names on the British high street, I wasn't hugely surprised that it ranked so well. Steeped in heritage, there is a timeless British style to John Lewis that makes it the go-to store for picnic hamper essentials, outfits for the races and everything inbetween. Coupled with its excellent customer service, the business seems to have its magic formula down to a T and recently posted a 4.9% year-on-year increase in sales to £66.4m in the week to February 1.
What surprised me about the research was that technology didn't influence shoppers' opinions of customer service. The retail experience nowadays seems to be dominated by technology – from Google Glass to interactive changing rooms and the rising use of in-store tablet devices – and yet it's still that personalised, human experience that we seem to care about the most.
That being said, John Lewis certainly doesn't rely on customer service alone – only a few months ago the retailer announced it would be ramping up its use of technology in preparation for the Christmas rush, giving staff tablets in some of its busiest stores, allowing them to process payments for customers in order to skip the queues.
It seems that, as pivotal as the use of in-store technology is, it's most effective when coupled with strong customer service. John Lewis is a prime example of a retailer that has struck the right balance, offering hi-tech solutions should consumers wish to use them, but always ensuring that there is a friendly support system in place for those occasions that require a personal touch.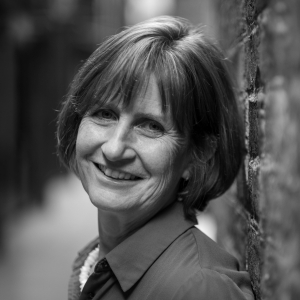 The author
Xanthe is a co-founder and director of Fourth Day PR