By Emma Simon, intern at Fourth Day PR, London
I could not have been more excited to secure an internship at Fourth Day; this was going to be my chance to, not only gain some good work experience but also to explore some parts of London I hadn't seen before.
I've been commuting in to the city every day for the past four months which, as most would agree, is pretty exhausting. I'm not sure how people do it every day for years on end but the draw of discovering and learning new things kept me excited and made the commute, and the battle to get on the tube, slightly more bearable.
I started in September as a graduate embarking on my first position in a company that did not involve waiting tables or serving drinks. I was welcomed with open arms and made to feel like part of the family straight away. Settling in quickly allowed me to build up confidence and gain some real responsibility.  I am really grateful for the support I received from all the team as it has enabled me to learn new skills which I can take with me to my next venture.
In addition to gaining experience, one of the main reasons I wanted to work in London was because of the incredible theatres and galleries on offer; as a non-Londoner this was an exciting prospect. The office is equidistant between Southwark and London Bridge, where we are surrounded by amazing theatres like The Old Vic and Southwark Playhouse, with the Tate Modern right on our doorstep. To walk straight out of work to the theatre could not have been more ideal and it is definitely something I will miss when I leave.
The diverse range of cultural activities available in London is truly mind blowing and I think it is really important to take advantage of these opportunities when you can. With this in mind, I took a trip to the National Portrait Gallery to see the Grayson Perry exhibition; if you haven't seen it yet then I insist you stop reading and go right now. It is just brilliant.
It would appear that I am not the only one who thinks London is so great – a recent survey by totaljobs.co.uk found that London is the most desirable place to work in the entire world, with one in six people agreeing that the career opportunities and vast array of cultural attractions make London the best city to work in.
Despite sometimes being a bit of a walking zombie, blissfully – or rather sleepily – unaware of the urgent and somewhat desperate nature of fellow commuters around me, I have honestly had the most amazing four months. I have gained invaluable skills during my time at Fourth Day and that is fundamentally down to the incredible team; they have given me such encouragement along the way and made my experience so rewarding.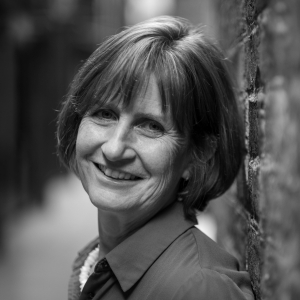 The author
Xanthe is a co-founder and director of Fourth Day PR